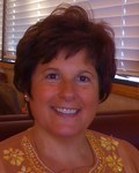 Lucia Merino, LCSW
Psychotherapist
Bilingual Spanish/English
Terapia y Consejería en Español
California License: LCS # 21370
Office Address:
940 Saratoga Ave. Suite 200
San Jose, CA 95129
Phone: (408) 47-LUCIA (408) 475-8242
email:
lucia@luciamerino.com
http://www.LuciaMerino.com
Office hours:
Mondays
Telephone/Video appointments: Wednesdays
---
_
Lucia provides bilingual (Spanish/English) counseling services to adult individuals, couples, and families. She has over ten years experience working with a diverse population suffering from depression, anxiety, relationships problems, midlife transitions, and the aging process. She says, "I have experience working with clients from Venezuela, Argentina, El Salvador, Colombia, Spain, India, Iran, Vietnam, Mexico, USA, and other countries. I am familiar with their culture and I am able to relate to their struggles. I can help them overcome their problems."
Her theoretical orientation is Humanistic/Existential. Her interventions are based on helping individuals identify their own strengths as well as weaknesses which can become obstacles to creating a fulfilling and happy life. She facilitates the process of change through genuine and emphatic active listening. She believes individuals have the innate ability to express and attain their full potential and to find the answers inside themselves.
She also uses cognitive and dialectical behavioral approaches to help clients identify and modify the thinking and behavioral patterns causing, contributing or exacerbating their problems.
Other interventions include: Mindfulness, relaxation, guided imagery, Gestalt, creative expression, and psychodrama.
She follows John Gottman's and Harville Hendrix IMAGO therapy approach when working with couples.
Spirituality, family and country of origin (culture) are taken into consideration in all treatments.
Lucia is also a trained SoulCollage
®
facilitator and offers classes in the community. Contact Lucia for information about the next workshop in Cupertino/Sunnyvale and Campbell.
www.soulcollage.com
Lucia organizes psychodrama workshops several times a year with Sylvia Israel, Family and Marriage Therapist. Contact lucia for information about next workshop.
Lucia is an out-of-network provider. Please take a look at the
fees
section.
For general information about psychotherapy read this article by Dr. Andrew Mendonsa at GoodTherapy.org
http://www.goodtherapy.org/blog/coping-with-anxiety-or-depression-0117114
For information about how to prepare for your first therapy appointment, please follow this link:
https://www.liveandworkwell.com/public/content/appointment.asp
For information about substance abuse and mental health treatment centers check out this website:
http://www.alltreatment.com/ca
Thank you for visiting Lucia's website. She looks forward to meeting you and to help you find your way again.
---