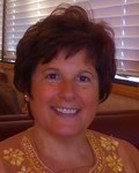 Lucia Merino, LCSW
Latino Counseling Services
Bilingual Spanish/English
Terapia y Consejería en Español
California License: LCS # 21370
Office Address:
940 Saratoga Ave. Suite 104
San Jose, CA 95129
Phone: (408) 475-LUCIA (408) 475-8242
email:
lucia@luciamerino.com
http://www.LuciaMerino.com
Office hours:
Wednesdays
Telephone/Video appointments: Mondays
---
_
Lucia provides bilingual (Spanish/English) counseling services to adult individuals, couples, and families.
She has over ten years experience working with a diverse population suffering from depression, anxiety, relationships problems, midlife transitions, and the aging process.
Her theoretical orientation is Humanistic/Existentialist. Her interventions are based in helping the individual realize her/his own strengths as well as weaknesses which can become obstacles to creating a fullfilling and happy life. She facilitates the process of change through empathic, genuine active listening and inquiry. She believes each person has the innate ability to express and attain her/his full potential.
She also uses cognitive and dialectical behavioral approaches to help clients identify and modify the thinking and behavioral patterns causing, contributing or exacerbating their conditions.
Other interventions include: Mindfulness, relaxation, guided imagery, Gestalt, creative expression, and psychodrama.
She follows John Gottman's theoretical approach when working with couples.
Spirituality, family and country of origin (culture) are taken into consideration in all treatments.
Lucia is a member of several insurance panels in the area. Please take a look at the fees section.
For general information about psychotherapy read this article by Dr. Andrew Mendonsa.
Psychotherapy is the first form of treatment for depression or anxiety and involves a variety of treatment techniques. During psychotherapy, the person experiencing depression or anxiety speaks with a licensed psychologist or therapist who helps him or her to identify and work on the causative factors. These factors trigger depression or anxiety by working in combination with chemical imbalances in the brain or heredity factors. Psychotherapy helps people with depression or anxiety in the following ways:
Understanding the behaviors, ideas, and emotions that contribute to depression or anxiety
Identifying the problems or events that contribute to depression or anxiety and understanding which aspects of the problem they can solve
Helping to regain a sense of control and pleasure in their lives
Teaching them problem solving skills and coping techniques
Although psychotherapy can be performed in different ways, such as individual, family, and group therapy, there are also different approaches that psychotherapists can use to provide therapy. After having a brief talk with the client, the therapist will decide on the approach to use based on the underlying factors that contribute to the person's depression. Many therapists specialize in one or more specific techniques or approaches. These different approaches to psychotherapy include psychodynamic therapy, interpersonal therapy, cognitive behavioral therapy, and solution focused therapy.
Psychodynamic Therapy
This therapy assumes that the person is depressed due to unresolved, unconscious conflicts that often stem from childhood. The goal of this therapy is for the person to understand and cope better with these feelings by talking about such experiences. Psychodynamic therapy usually takes place over several months and can produce excellent results.
Interpersonal Therapy
Interpersonal therapy mainly focuses on the person's behaviors and interactions with family and friends. The goal of this therapy is to enhance self-esteem and improve communication skills during a short period of time. This therapy usually lasts for 3 to 4 months and works well for depression caused by social isolation, mourning, major life events, and relationship conflicts.
Psychodynamic therapy and interpersonal therapy help clients resolve depression or anxiety caused by loss or grief, role transitions (like becoming a parent or caregiver), and relationship conflicts.
Cognitive Behavioral Therapy
Cognitive behavioral therapy helps people experiencing depression or anxiety to identify and change inaccurate perceptions they have about themselves and the world around them. The psychotherapist helps the client to think differently by directing attention to both the accurate and inaccurate assumptions they have about themselves and others.
This therapy is recommended for the following types of persons:
Clients who think and behave in ways that trigger and perpetuate depression
Clients who experience disability or interpersonal problems due to depression
Solution Focused Therapy
Solution focused therapy is a symptom-specific approach, which means it targets one or two stressors that are causing problems. The result might be helping the client find a better way to handle the boss at work or children at home. Clients may simply learn techniques to handle anxiety. One therapist commented that solution focused therapy is like getting new tools in your toolbox to use immediately in your life, therefore helping you feel better quicker.
For an individual living with depression or anxiety, psychotherapy can promote better understanding of the condition and associated symptoms. For a person with depression, being able to talk with a psychologist or therapist who is there to listen, inquire, and help can be comforting as well as rewarding. After a few sessions of psychotherapy, these clients may feel a difference. Research suggests that three to five sessions often cause significant change. Talking through the issues can help identify behaviors and detrimental reactions or circumstances. Coping techniques can also be investigated during therapy sessions, and progress reports can be used to keep track of how these techniques work. For individuals experiencing anxiety or depression, being surrounded by loved ones or being encouraged to attend therapy sessions can provide immense support.
For information about how to prepare for your first therapy appointment, please follow this link:

https://www.liveandworkwell.com/public/content/appointment.asp
For information about substance abuse and mental health treatment centers check out this website:

http://www.alltreatment.com/ca
---